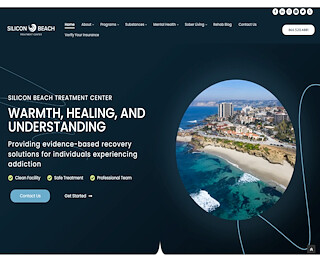 Lots of different luxury addiction treatment options are available to serve the needs of different people better. To receive the best chance at recovery success, you must get treatment relative to your unique situation. Facilities offering drug and alcohol treatment in Los Angeles may combine a variety of program options, with the most effective including: 
Inpatient California Alcohol and Drug Rehab Programs 
This form of treatment involves the addict living at the facility in a residential setting. During the treatment, patients are immersed within a therapeutic community and spend a lot of time on sober activities and therapy sessions. 
Outpatient Drug and Alcohol Treatment in Los Angeles 
There are usually several levels of intensity available for those going through outpatient care. This determines how many hours each week that the addict is involved in treatment. During treatment, the addict lives at home and move through a flexible schedule for meetings and therapies while still taking care of everyday obligations 
Short and Long Term Rehabilitation 
The length of time that a patient remains in treatment will depend on a variety of factors. Short-term rehabilitation might last 28 to 30 days and can be very effective for someone who has relapsed or starts showing the initial signs of addiction. 
With long-term rehabilitation, it is a program that lasts anywhere from 60 to 90 days or longer. Such a program at the top rehab centers in Los Angeles will allow a bit more time for the patient to dive into deep-rooted issues, so they have the tools necessary to change their thought patterns and behaviors. 
What About the Addictions Treated? 
Because no two addicts are alike, something to consider includes the type of treatments needed for the substance(s) they are addicted to. You may have one person who is only going through issues with alcohol, one that only has an addiction to pills, and another that is dealing with addictions to multiple substances. It is all about finding a good facility that caters to different needs and formulates a course of action tailored to each participant. 
We are Here to Help at Silicon Beach Treatment Center
Whether you are looking for inpatient care or a reputable Los Angeles outpatient drug rehab, we have the ability to support you with caring, knowledge, and proven therapies. We offer programs focused on a variety of substances, including: 
Alcohol
Cocaine
Fentanyl
Heroin
Kratom
MDMA
Methamphetamine
Opioids
Oxycodone
Xanax
We want to talk with you or your family member seeking help to go over your needs and formulate a plan that helps set you up for success. Our goal is always to provide each participant with the necessary understanding and caring to begin the healing and recovery process.
Do you want to know more about your options and costs to enter our center for drug and alcohol treatment in Los Angeles? All you have to do is contact us online or give our team a call at 833-LA-REHAB. We will be happy to verify your insurance and address any questions or concerns you have about our facility, team, and treatment programs.
Silicon Beach Treatment Center
844-512-9017
8929 S Sepulveda Blvd Suite 200
Los Angeles
CA
90045
US